In 1983, the Tellington TTouch® Method emerged as a hands-on healing technique involving a series of very specific ways of touching the body. The Tellington Method has been used successfully to reduce stress, relieve common issues like headaches, migraines and pain, as well as improve emotional issues and help with recovery from illness or injury.
After more than three decades of research, development, and with the support of multiple studies, the TTouch® Method is now available to learn online through an immersive, three-month training course taught by the pioneer of TTouch® herself, Linda Tellington-Jones, PhD (hon), in collaboration with Sandy Rakowitz and Elinor Silverstein.
At the close of the TTouch® segment of the popular TV show Unsolved Mysteries, host Robert Stack stated, "...and someday when you go to your doctor, instead of getting an injection, you may simply receive TTouch®."
In this online, interactive course, you'll discover what thousands have already experienced first-hand: the life-changing power of Tellington TTouch®!
Anyone Can Learn TTouch®!
Gaining a basic understanding of the TTouch® Method is easy, thanks to the work of Linda and her team. They're teaming up to come to you, through your computer, to share with you the TTouch® Method, live and online!
The value of the TTouch-for-You®: Cellular Wisdom program lies in its online accessibility. You can learn from the comfort of your home and at your own pace without the cost of travel and time away.
All you need is a computer and an internet connection to access all of the valuable educational resources that are included with this incredible program.
Join the live classes and take time to review, or watch the recordings at a time convenient for you.
Many people report success from the first time they use TTouch®.
"In the beginning, my pain was at a '10'. But, as soon as I began using TTouch® on my injured knee, the pain level dropped to a 7. This was really remarkable...within an hour, it was at a '5'. This has helped me to breathe."
– Karin F.
Why TTouch-for-You®?
The best reason to learn the TTouch® Method is because you can help yourself and others in many day to day situations. Thousands of case studies and neuroscientific tests reinforce what TTouch® practitioners learned decades ago: the Tellington TTouch® Method is a revolution in touch therapy.
This course focuses on TTouch-for-Self-Help, for yourself, your family, and your friends.
TTouch® is also a valuable addition for traditional and non-traditional treatment options for healthcare professionals.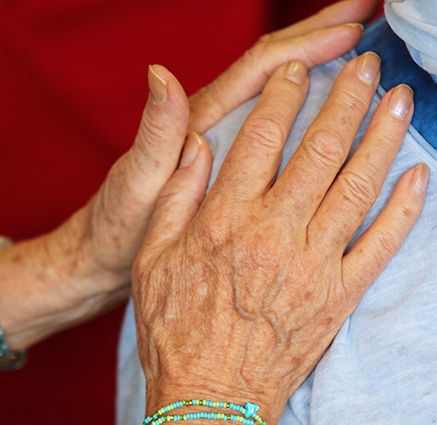 TTouch-for-You® has been used successfully to:
Relieve Pain
Neck, back, and legs
Migraines
Arthritis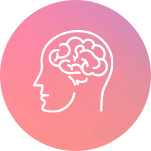 Boost Mood
Lifting Depression
Decreasing stress
Managing panic attacks
Improve Health
Helpful for alleviating the effects of Multiple Sclerosis and Fibromyalgia
Comforting support for dementia and Alzheimer's
Much more!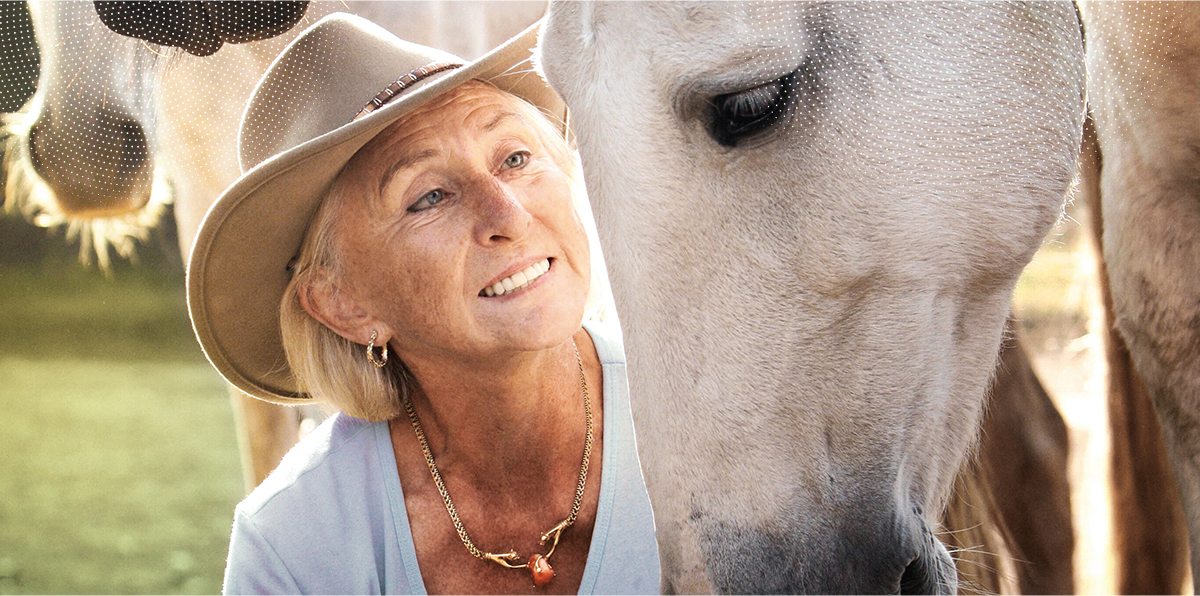 The Miraculous Story of TTouch®
Linda Tellington-Jones first brought TTouch® to the world more than 35 years ago. It has experienced worldwide popularity as an important addition to alternative healing practices for individuals, family members and healthcare professionals.
Linda's highly effective and revolutionary approach to working with animals and people has brought her international recognition. She is the founder and president of Tellington TTouch® Training with certified TTouch® practitioners for horses, companion animals and humans in 37 countries. She is the author of more than 20 books in 15 languages and has been recognized for her work with both people and animals for over five decades.
Her pioneering work has its roots in a philosophy that sees all beings—humans and animals alike—as reflections of a Divine Whole.
Get TTouch® Training from the Source!
In this course, Linda Tellington-Jones in collaboration with Sandy Rakowitz and Elinor Silverstein will be teaching you the techniques, science, and spirituality at the heart of TTouch-for-You®.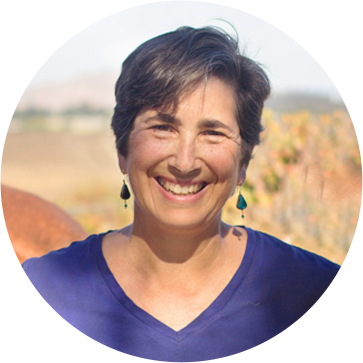 Sandy Rakowitz
Sandy Rakowitz is a 30-year veteran Tellington TTouch® practitioner for people and their animals. She has a background in using TTouch® to work with those affected by trauma and brain injuries.
She is a graduate and former faculty of the Barbara Brennan School of Healing, as well as a Hospice End-of-Life-Doula and a Pet-Peace-of-Mind Volunteer.
Elinor Silverstein
Elinor Silverstein has worked with Linda for over 40 years and is a Tellington TTouch® Practitioner for people and their animals. She is an experienced Feldenkrais Practitioner® and a Movement Intelligence® Trainer specializing in pain, back and neck issues.
Elinor has also worked with special needs children, special needs adults, and those with severe physical limitations.
Linda Tellington-Jones and her practitioners have brought TTouch® to tens of thousands in more than 40 countries, and now, she's excited to bring TTouch® to you!
"TTouch® improved my ability to stand and walk. Though I do have a genetic disorder that affects my balance and energy, it no longer defines me."
– Lise M.
The Science Behind TTouch®
Multiple studies on the effects of Tellington TTouch® have been conducted over the past 35 years.
These studies have revealed convincing evidence that applying the TTouch® method reduces pain and stress levels, improves energy levels, and works on animals and humans. Numerous study results demonstrated marked improvements in health conditions across a wide spectrum.
Groundbreaking studies showed the activation of the 'Awakened Mind State' in persons receiving and applying Tellington TTouch®. This is defined as a state of consciousness with Alpha, Beta, Theta, and Delta brain waves balanced in both brain hemispheres.
These studies continue to support and inspire Linda's passion for Whole Brain Learning—a core premise of the Tellington Method.
Among the many published studies showing the effects of TTouch®, those in healthcare are some of the most remarkable. Use of the TTouch® method has been shown to lower blood pressure, improve brain injury recovery, and help to reduce pain.
In addition to published papers, there are more than 10,000 documented case studies demonstrating the effects of TTouch®.
"I learned a lot in the first two online sessions, things that have already improved my outcome doing the TTouches® for my Multiple Sclerosis pain."
– Donna S.
Who is this Course For?
This course is for both new and experienced students, regardless of age, health history, or prior instruction.
Anyone who is looking for an easy-to learn method to enhance their well-being and relieve stress, anxiety, or physical discomfort will benefit from this course.
Learning this powerful method of touch can also be especially life-changing for:
Physical, occupational, and speech therapists.
Senior care, hospice and end-of-life care facilitators.
Psychotherapists
Educators
Practitioners of healing arts like Feldenkrais, energy modalities, and cranial sacral therapy.
See Immediate Relief
TTouch® starts working right away. Moreover, ongoing TTouch® Training will enhance your skill level, and deepen your understanding of the miraculous potential of TTouch® to connect with the Divine Spark in every cell.
Testimonials
"For 5 years I would be in MS fatigue for 22 hours a day. I couldn't really see; I could barely walk. I started TTouch-For-You® and that's when Linda set me totally free! At first, because of the horrible pain, I couldn't even touch myself. Within a couple of days I could… and now I can control the pain, walk and work again."
– Donna S.
"I am new to TTouch® and am enjoying the immersion program so much. It is life-changing for me. It unifies other techniques I have been using over the years from people like Ekhart Tolle. TTouch® has allowed me to recognize the nature spirits that have always been there for me. Thank you so much!"
– Nuala I.
"Since I registered for this program, I have had some really nice experiences getting rid of pain and tension in my body. This way of learning online is much better for me than visiting a workshop in person. Being highly sensitive/empathic, I need my space and breaks. Being at a computer offers this. I am so glad I found TTouch®! Thank you!"
– Susanne P.
What You'll Get
By enrolling in this program, you'll be getting an up-close-and-personal, interactive experience with Linda Tellington-Jones and her team, in the form of monthly, three-hour-long, live instructional sessions where you get to ask questions and participate in real time!
These sessions will be recorded, and the live recordings will be provided to you so you can revisit the curriculum at any time in the future.
In addition to the interactive, live instructional events, you'll also receive: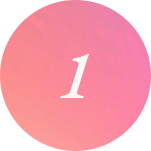 Self-Care Techniques
Exercises you can start doing for immediate results
Video & Audio Recordings
Of all previous classes for future reference and download
Membership
Membership in an exclusive Facebook group dedicated to this course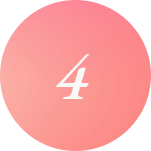 Personalized Help
Speak directly with Linda to get tailored advice at the end of each class and in weekly BONUS Live with Linda classes
Weekly 'Live with Linda' BONUS
Tuesdays at 11am PST - Q&A to discuss any personal issues using TTouch-for-You
Lifetime Access
Cellular Wisdom Library of over 30 hours of classes Plus the Private Global Facebook Community
Best of all, you'll be getting a direct line of communication with Linda Tellington-Jones, the pioneer of the TTouch® method. Ask questions, request feedback, and get the most out of your TTouch-for-You® training experience. There's nothing like being able to communicate directly with Linda in a live, interactive environment!
Enroll Now and Reserve Your Spot!
The TTouch-for-You®: Cellular Wisdom program has been wildly successful every time it's been offered. We expect this unique learning opportunity to sell out quickly, so it's important to act now to reserve your 'seat'.
Single Payment
Save with just one payment of
$397
Add to Cart
Easy Payment Plan
Pay in 4 installments of
$99
Add to Cart
Linda and her team prefer to keep training classes intimate and interactive to ensure effective learning. So, enrollment is limited.
Act now, enroll now, and mark your calendar with the dates below. Linda and the TTouch® team are excited to see you in class!
Dates and Times of Live Training Classes
Each Class is 3 hours, and all classes are on Sundays at
10:00 am Pacific Time / 11:00 am MT / 12:00 pm CT / 1:00 pm ET.
July 26
August 23
Sept 20
October 25
BONUS Weekly 'Live With Linda'
Tuesdays each week through December 29th
at 11am -1 pm Pacific
Access to Cellular Wisdom Library of Recordings
Access 24/7 to the full Cellular Wisdom Class Recording Library with over 27 in depth class recordings in both audio and video.
There is an additional to 'after the class' Q & A discussions with Linda and class participants covering a wide range of questions and topics. The after the class gives an extra 10+ hours of learning.
Start Learning TTouch® Today
Single Payment
Save with just one payment of
$397
Add to Cart
Easy Payment Plan
Pay in 4 installments of
$99
Add to Cart