Since its discovery in the 1980's by pioneer Linda Tellington-Jones, this revolution in self-help healing has helped thousands of people find an easy solution to relieve their stress and pain.
Using TTouch® you can:
Relieve Pain
Recover Faster
From Injury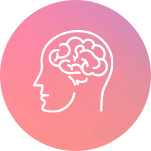 Boost Mental Health
Get More Out Of Life!
You're just one step away from learning how to use the power of TTouch® to rapidly heal from injury, reduce pain, and improve your quality of life!
Enter your name and email in the boxes below, and receive your, FREE TTouch® instructional videos
Enter your information below to get started